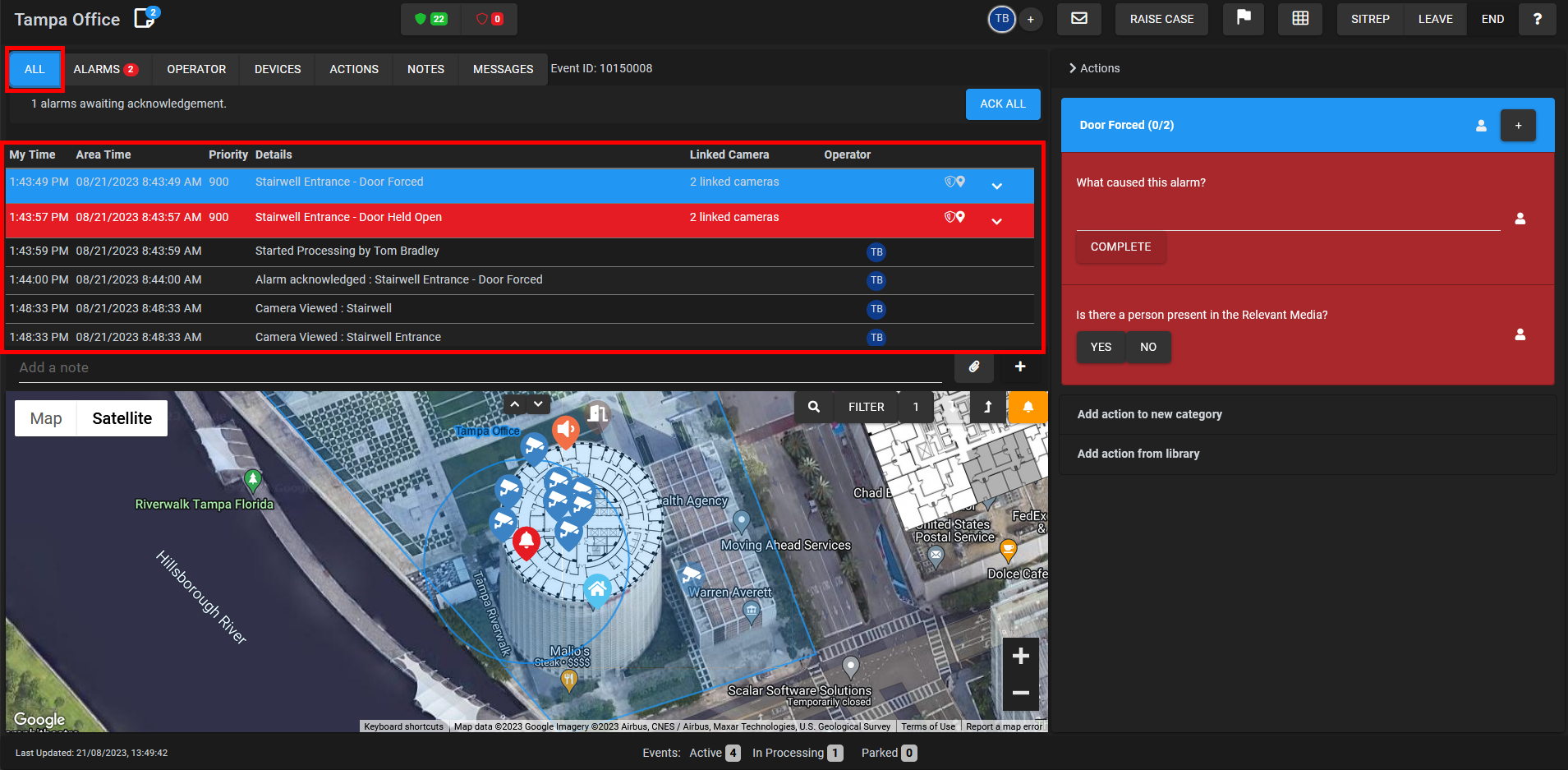 SureView maintains a log of all actions taken by users while procuring an Event. This history can then be reviewed in the Event Search and Insights pages
The audit section of the page displays this record. At the top, you can switch between different filters to see specific types of records.

Clicking All will show a complete trail of every single record within this event.

The audit trail logs includes the Date Time of each item, shown in both the users' current local time zone and the time zone of the Area (useful when monitoring areas across multiple time zones).

The logs also include details of the user who performed the action (if appropriate) - hovering over the initials will show the full name of the user
The types of records shown in All list can include
Alarm Records
The individual alarms that have been received in this event. Red alarms are awaiting acknowledgment from the user. To acknowledge an individual alarm the user must click it in the trial or alternative use the "Ack All" button to acknowledge all alarms in the event.


Operator Records
operator steps such as acknowledging alarms)


Device Records
Any device actions such as Viewing Cameras, Transmitting Audio or triggering outputs/relays


Action Records
Complete history of all the completed action steps and their results for this event

Notes
Any additional operator notes that they have made during the Event


Messages
Any chat messages that have been sent or received during this event. This can be between users collaborating on the same event or between operator users and Field Ops Mobile users.