Single Sign On Feature is dependent on your subscription license - if unsure please Contact SureView Support
Single sign-on (SSO) allows you to give your team members one account for all of the systems your business uses. If you have the appropriate SureView Ops account and SSO set up for your business, you can require users to log in to SureView Ops using their SSO credentials.
Single Sign On Settings

Important: The SSO settings should only be modified by an IT Administrator who has experience with Single Sign On Configuration in your identity provider account. If unsure please Contact SureView Support
The Single Sign On Settings can be found on the "Organization Settings" page (Accessible by SureView Ops Admins Only).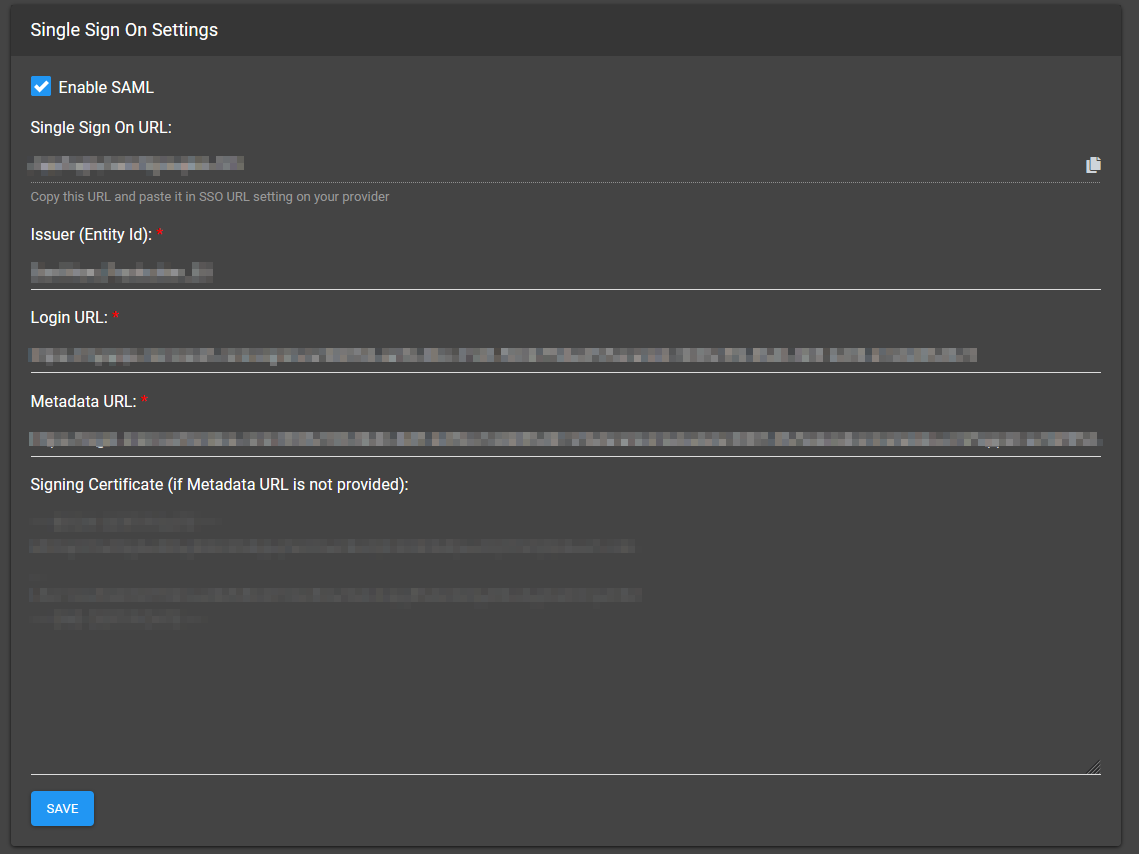 | | |
| --- | --- |
| Single Sign On URL | URL is provided for external provider settings, to this url the user will be redirected |
| Issuer (Entity Id) | audience URI on external provider side which is allowed to authenticate user. |
| Metadata URL | URL which contains SAML metadata of provider (including certificate). |
| Signing Certificate | The SAML signing certificate if the URL has nor been provided. |
Usage
When SSO has been configured all non-admin users will be forced to login to SureView Ops using their Single Sign On details.
Admins will also use Single Sign On by default, but have the option to sign in with directly with SureView Ops and by-pass SSO - This is to ensure that Admins are able to login and make changes to the account SSO Settings if there is ever a problem with your SSO provider