The event search feature enables users to explore past occurrences and examine the event history associated with them.
This functionality is helpful during investigations that demand a thorough assessment of event responses, as well as serving as a training aid for duplicating comparable processes, or for extracting specific details for reporting purposes.
Overview Video (~1min)
Accessing Event Search
Event search is found in the Menu opened by clicking the button in the upper right of the Alarm Processing Queue, displayed below: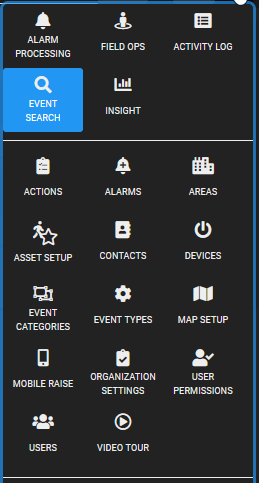 Searching for Events
Click "Event Search" in this menu and you will be redirected to the page depicted below. You may search directly by event ID. Otherwise, this page allows you to search for events using a variety of filters, including the following:
Date ranges
Area
Alarm Type
Operator
Event Type
Outcome

After clicking "Search" you will be shown all appropriate results in a list format. Clicking any of these results will show the full details for that event, as well as the map, any recorded alarm clips or videos, as well as basic event information.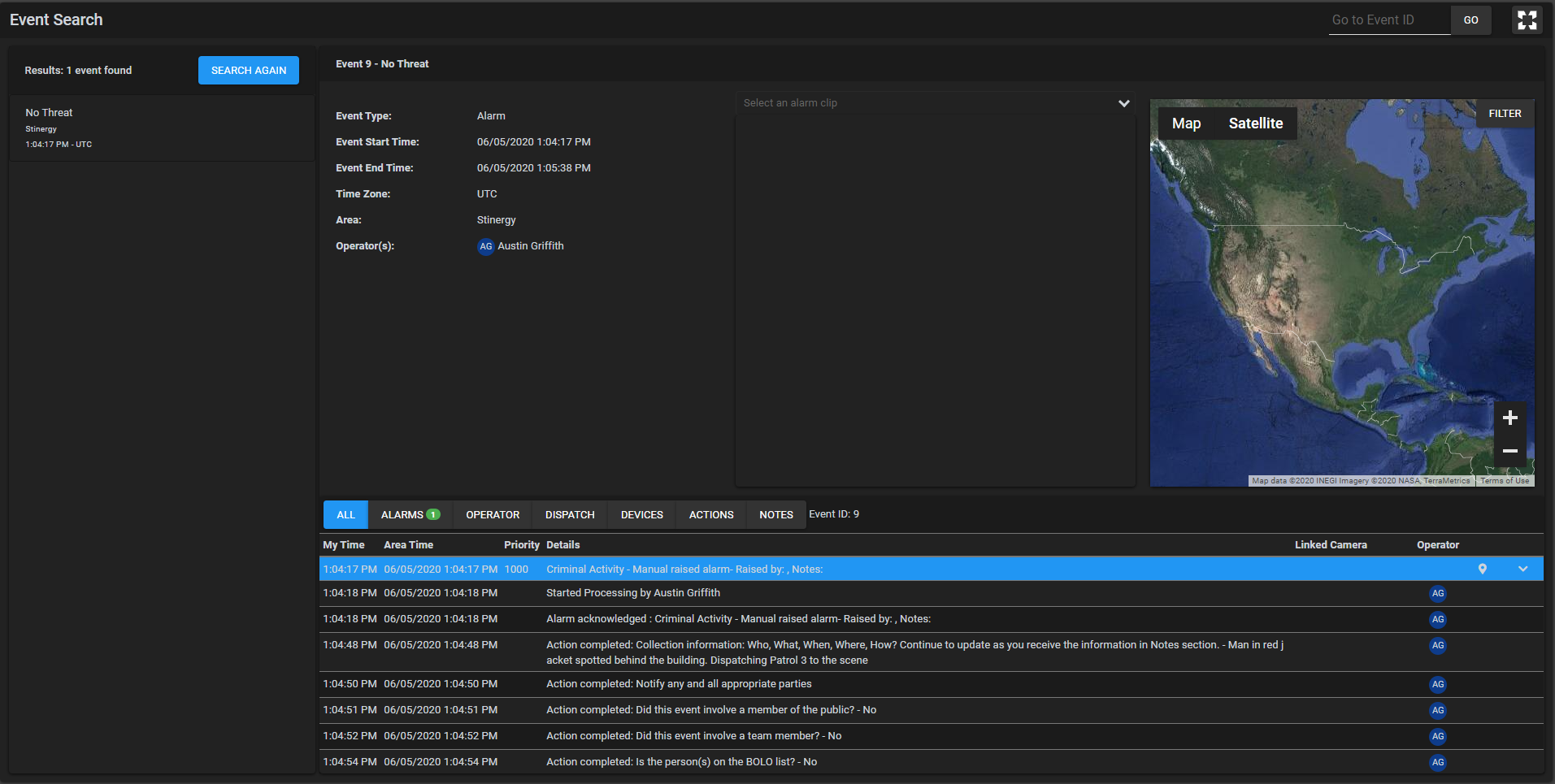 Selected Event title bar
The selected event title bar will display the Event ID, Event Outcome Title, and Event Outcome Note (if any).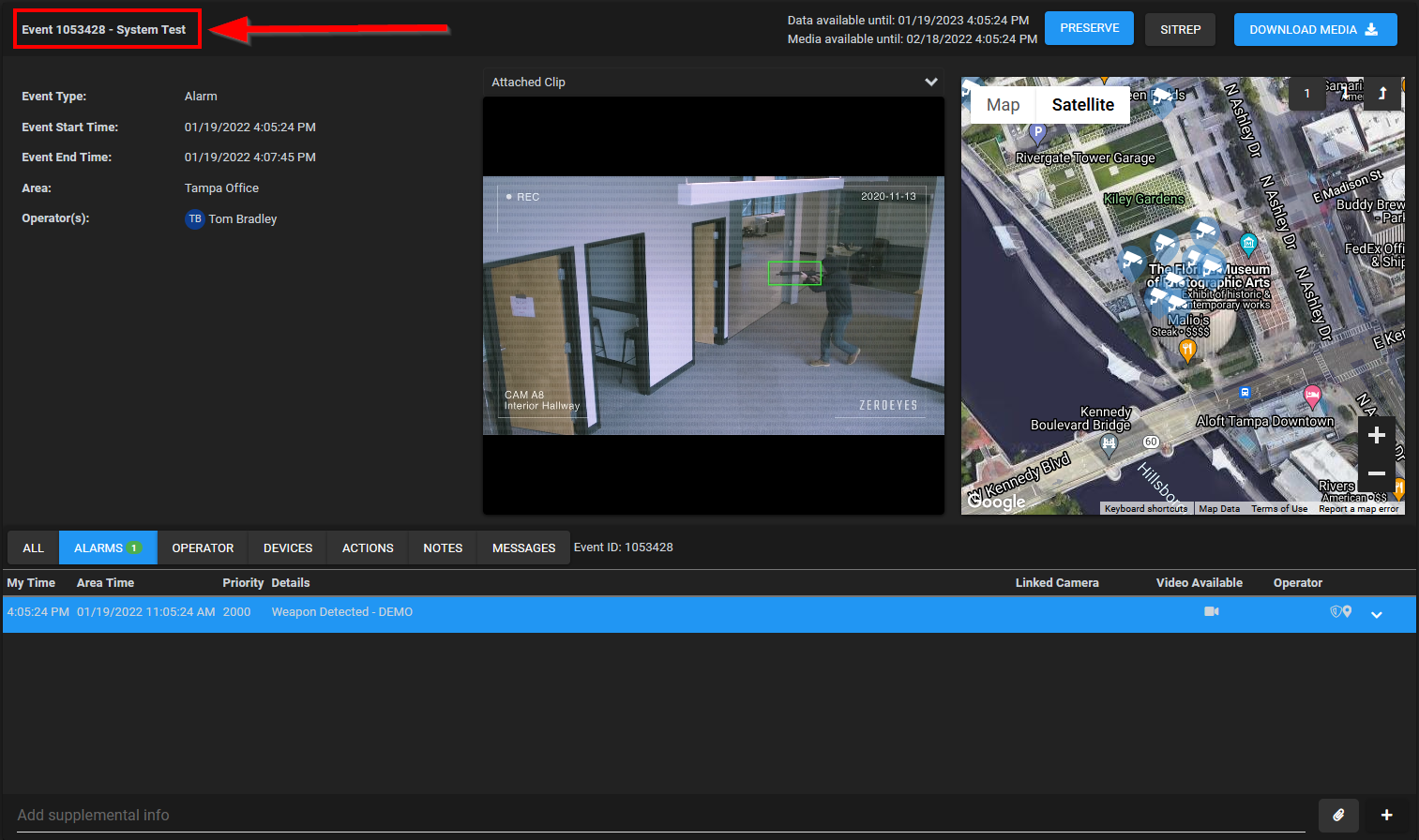 Preserve Events
Required Permission: CanPreserveEvents  - "Allows the user to download related media for an event in a Situation Report in Event Search"
An Event can be set to be "Preserved" so that it won't be automatically deleted once it's older than the set retention period. 

To do this a user (with the appropriate permissions) should:
Go to the Event Search page
Find the Event that they want to Preserve
Click the blue "Preserve" button in the top right corner of the screen

Download Event & Media
To download the Event details and media you can use the "Sitrep" and "Download Media" buttons
SitRep - Downloads a PDF report of the event including all the audit information
Download Media - Downloads a ZIP with all media associated with this event
Media is automatically and permanently deleted after the number of days specified in your  Data Retention Settings.  Once media has been deleted the "Download Media" button will be disabled/greyed out.