Insight Display Types
Help Topics
Insight Display Types
Your Insight will have a number of available options, but what you see depends on how the Insight has been set-up.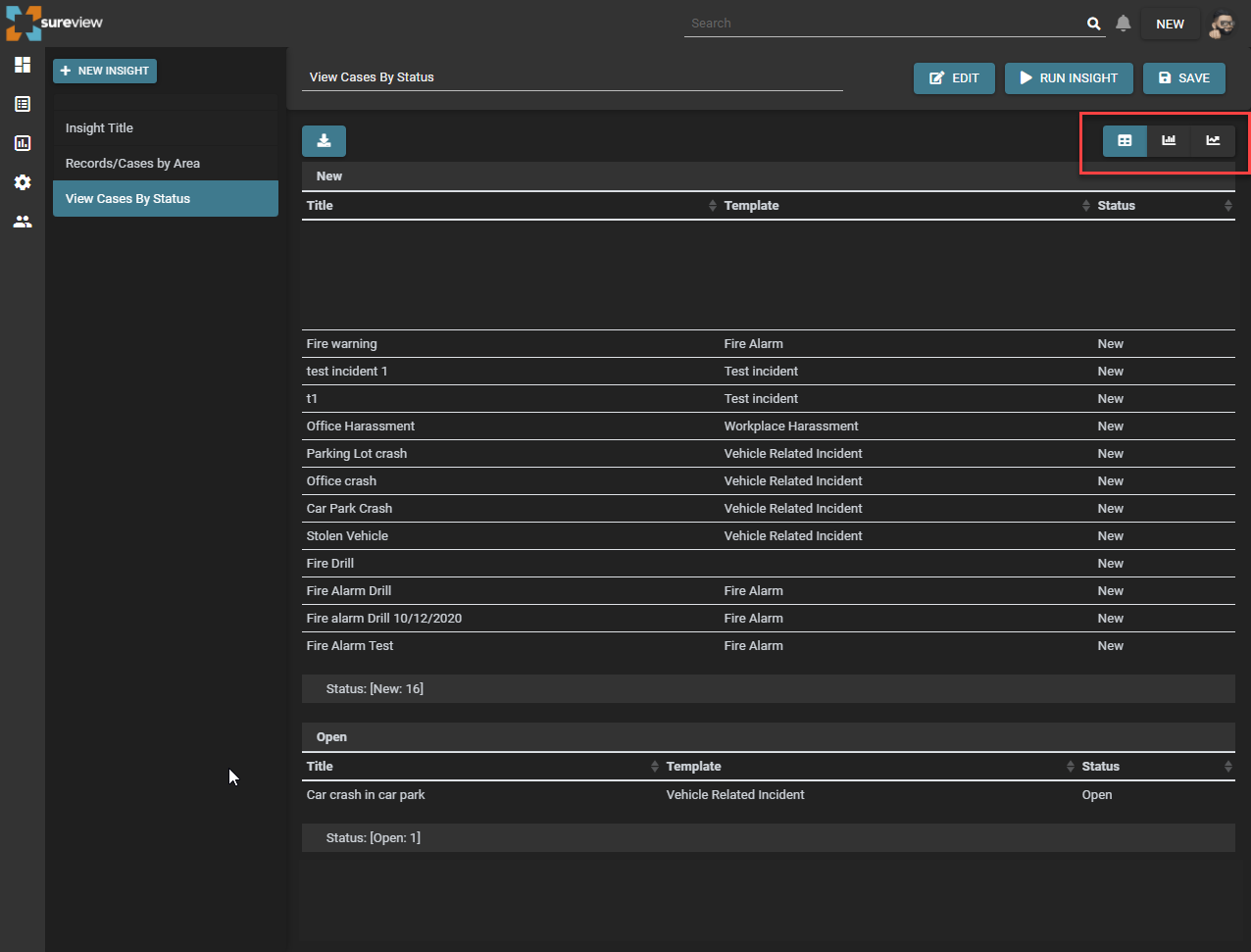 When viewing a chart, you have the ability to select from the available data series for representation in your chosen chart.
At the top of each chart, you'll see a drop down box so simply select the required options and your chart will automatically update.

Table View
Above is the default view of an Insight.
 The data will be represented in a table format for easy reading. left-clicking on a row will open the corresponding Case to view/edit and Shift-clicking will open the Case in a new window.

Calculation Table View
Insights that have been grouped and have at least one calculation can be viewed as a calculation table.
This shows each grouped result as an individual row, with the calculation results for each displayed as additional columns. This will not show the records used to create these calculations.
Additionally, the bottom row of the calculations table displays the total of each column.

Bar Chart
This view (below) will show you a bar chart of your Insight report.  There are some other options available for this chat type which are Stacked and Percent Stacked.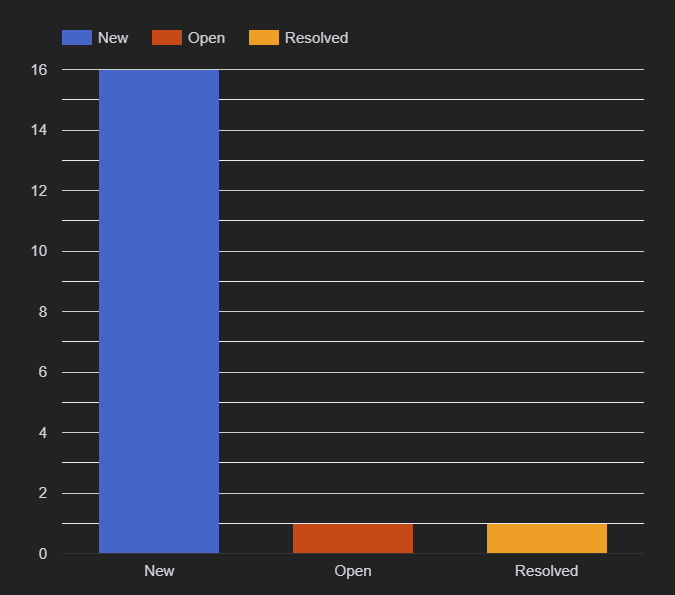 Combo Chart
The combo chart will present a bar chart for the selected insight.  This chart type will allow you to change any of the data series to a smooth line chart as shown in the example below.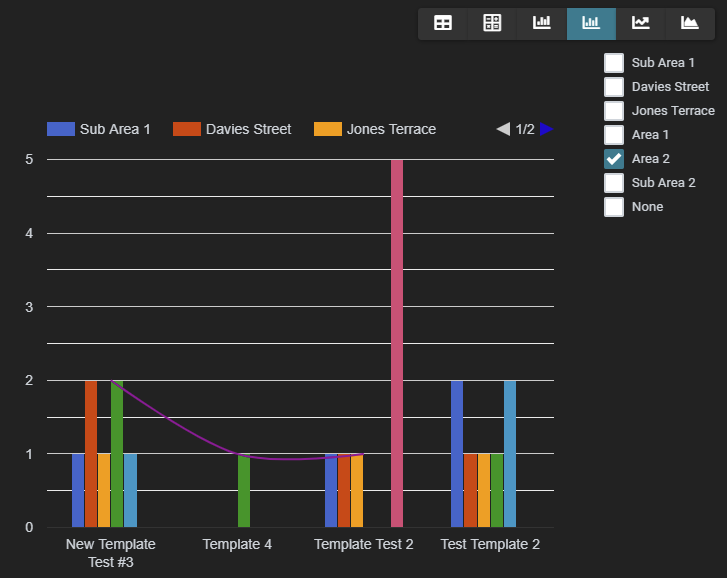 Line Chart
This view will show you a line chart representation of your Insight report.  You have the following options available while viewing this chart type:
Smooth - As the name suggests, selecting this option will apply a Smooth line type to the chart.
Pie Chart
This view will show you a pie chart representation of your Insight report.