Permissions Set Up allows configuration of User Groups and User Roles.
Roles are a set of permissions. This could cover things such as "Operator" or "Supervisor".
User Groups match Roles against the areas they apply to. Groups might be something such as "Main Campus Operators". Users can then be added to Groups.
To configure your permissions, you will either need the "Can Edit User Groups" permission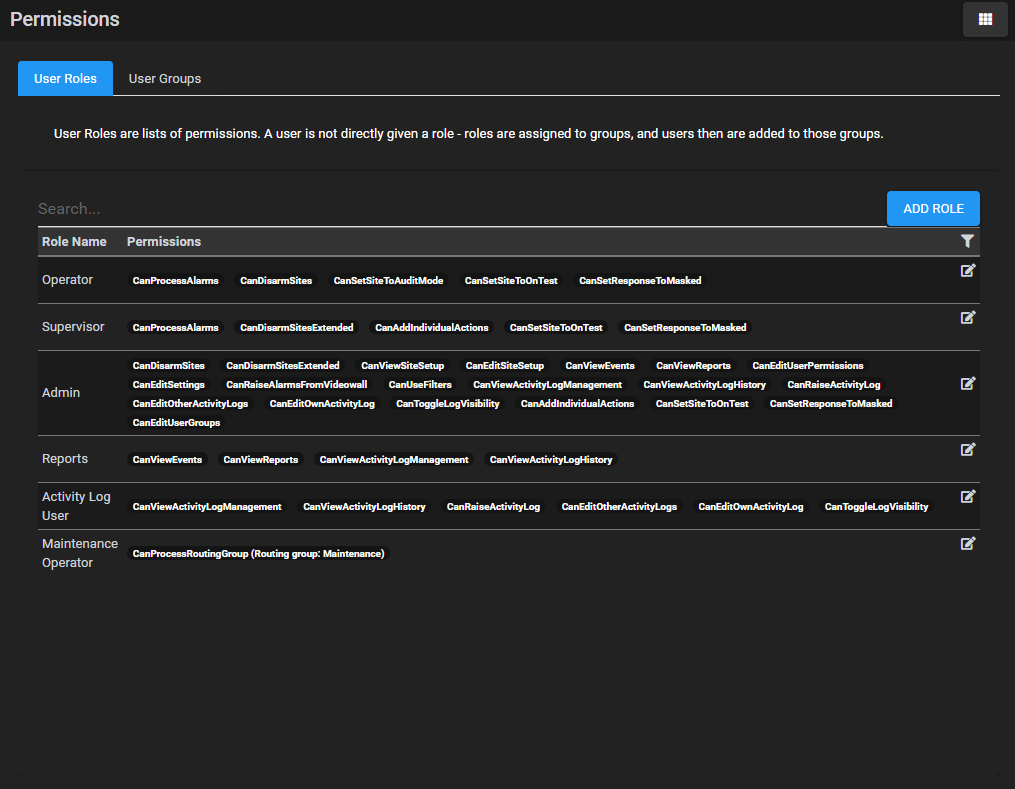 You can add additional Roles with the

button, or click on

to edit or delete a Role.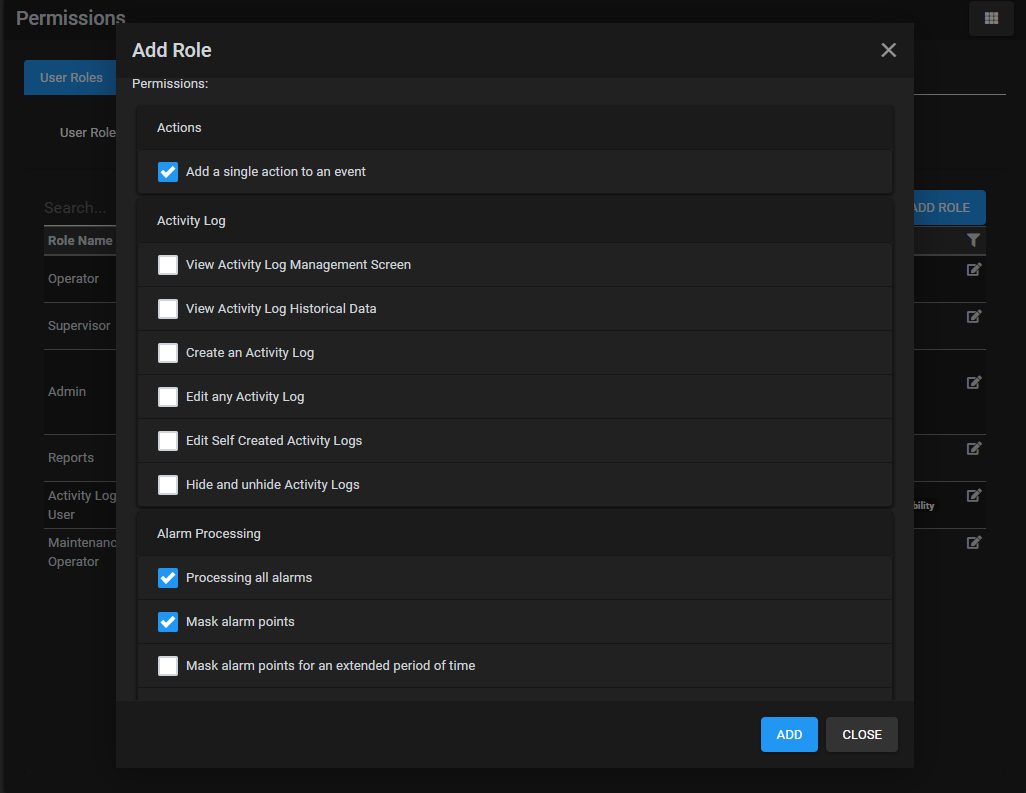 Select the permissions you would like this Role to have, then click Save.
User Groups can be accessed with the User Groups tab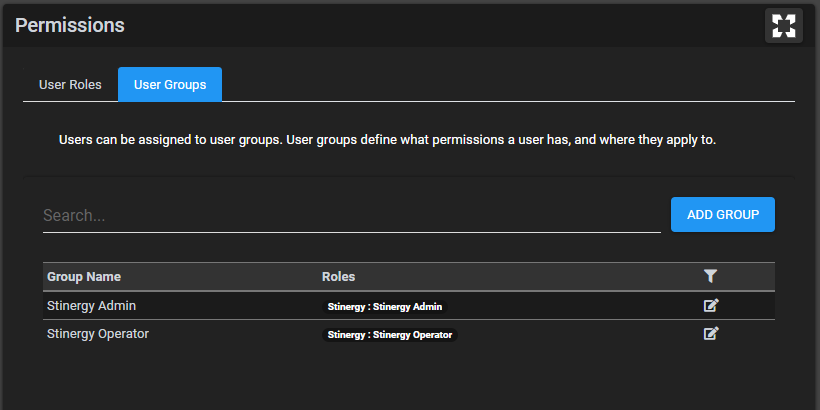 As with User Roles, use the Add Group button to add new groups, or the

button to edit.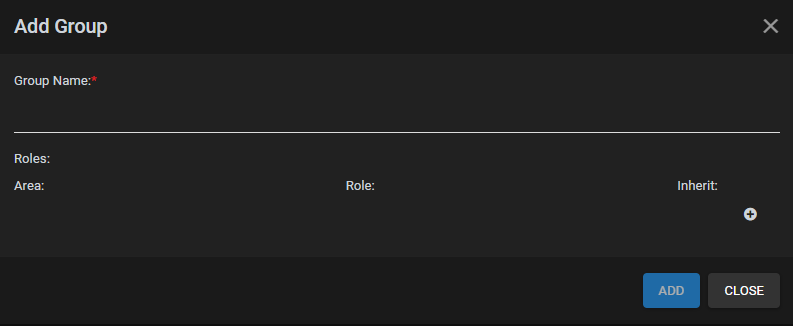 The first section allows you to add Roles for Areas to this User Group. In this example, we have given the Maintenance Operator Role to the entire station. The tag, Inherit indicates that this permission will be applied to all Areas within the one selected.