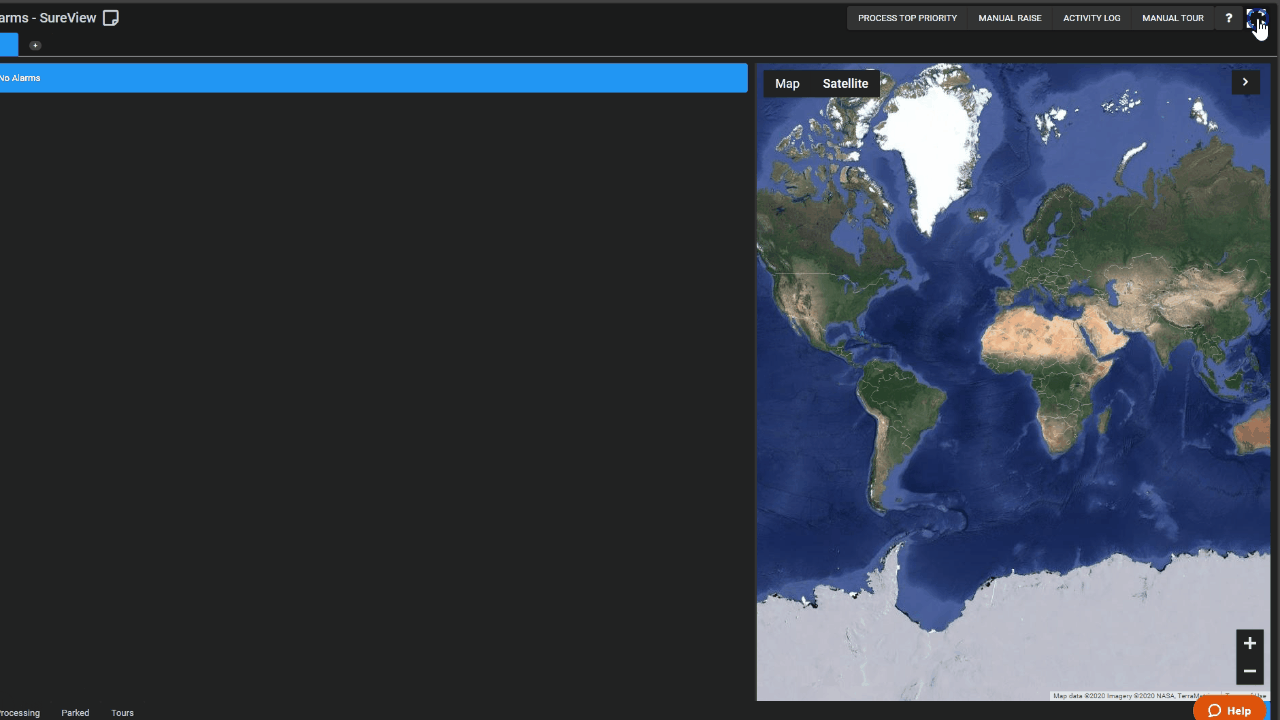 Authorized team members will be able to create and configure additional Users within the interface. Click the menu and then select the Users button.

This takes you to the User page. Click Add User and you will be presented with this box: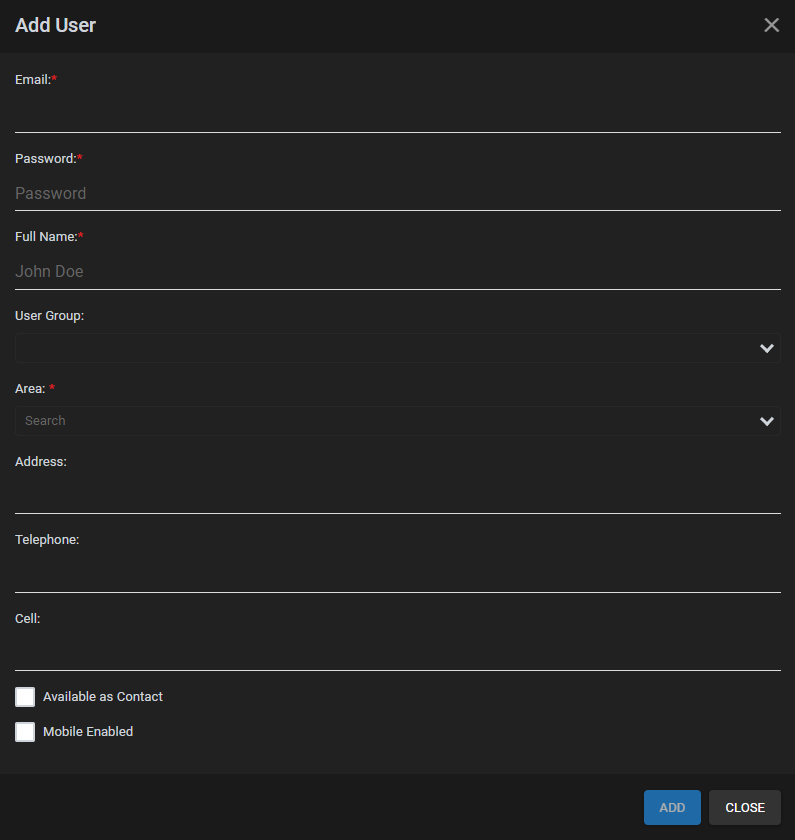 All User information (except passwords) can be viewed by anyone who has access to the Users section. By default, this is everyone with a valid login to your SureView Operations Account (it's set up like this because it's important that all operators can contact each other quickly). However, this can be customized in the Permission Setup
Email
This should be the User's individual, unique, email address. This will enable the user to login to SureView OPS so you shouldn't use a "shared" email account

Example
joe.blogs@sureviewsystems.com Good!
help@sureviewsystems.com Bad!
Password
Create a strong password for the new User. They will need to use this along with their email address (see above) to login. Users can change their own password after they have logged in using the account info section.
Full Name
The User's full name. This is the name that will be shown to other Users during Event Sharing as well as the name used in the audit trail.
User Group
This is the "Permission Group" that the user belongs to. By default, SureView Operations has two groups "Admin" and "Operator" (but these Can Be Customized).
Area
This should be the User's primary Area. It is common practice to add Users to the top (Account) level.
Note: Area does not affect the User's Permissions or what areas they can access. Permissions are entirely defined by the "User Group" that the User has been assigned.
Telephone / Cell
These are the contact telephone numbers for this User. This is used for reference and will be displayed to other Users.
Available as Contact
If this User's contact details are associated with an Area, or multiple Areas, and need to be made quickly available to someone handling an alarm for that Area, then check the "Available As Contact" box.
This will add a reference to this User in the Contacts Section where you will be able to customize their contact properties (such as contact role and linked Areas).
Mobile Enabled
Mobile Enabled will grant this User access to the SureView Mobile App