Event search is used to look at previous events and how they were processed. You may want to see how they were handled to reproduce similar procedures, or to gather specific information for other reporting tasks. Event search is found in the Menu opened by clicking the button in the upper right of the Alarm Processing Queue, displayed below: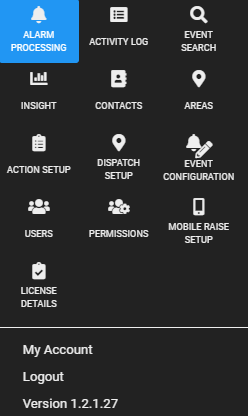 Click "Event Search" in this menu and you will be redirected to the page depicted below. You may search directly by event ID. Otherwise, this page allows you to search for events using a variety of filters, including the following:
Date ranges
Area
Alarm Type
Operator
Event Type
Outcome

After clicking "Search" you will be shown all appropriate results in a list format. Clicking any of these results will show the full details for that alarm, as well as the map and basic event information.
Selected Event title bar
The selected event title bar will display the Event ID, Event Outcome Title, and Event Outcome Note (if any).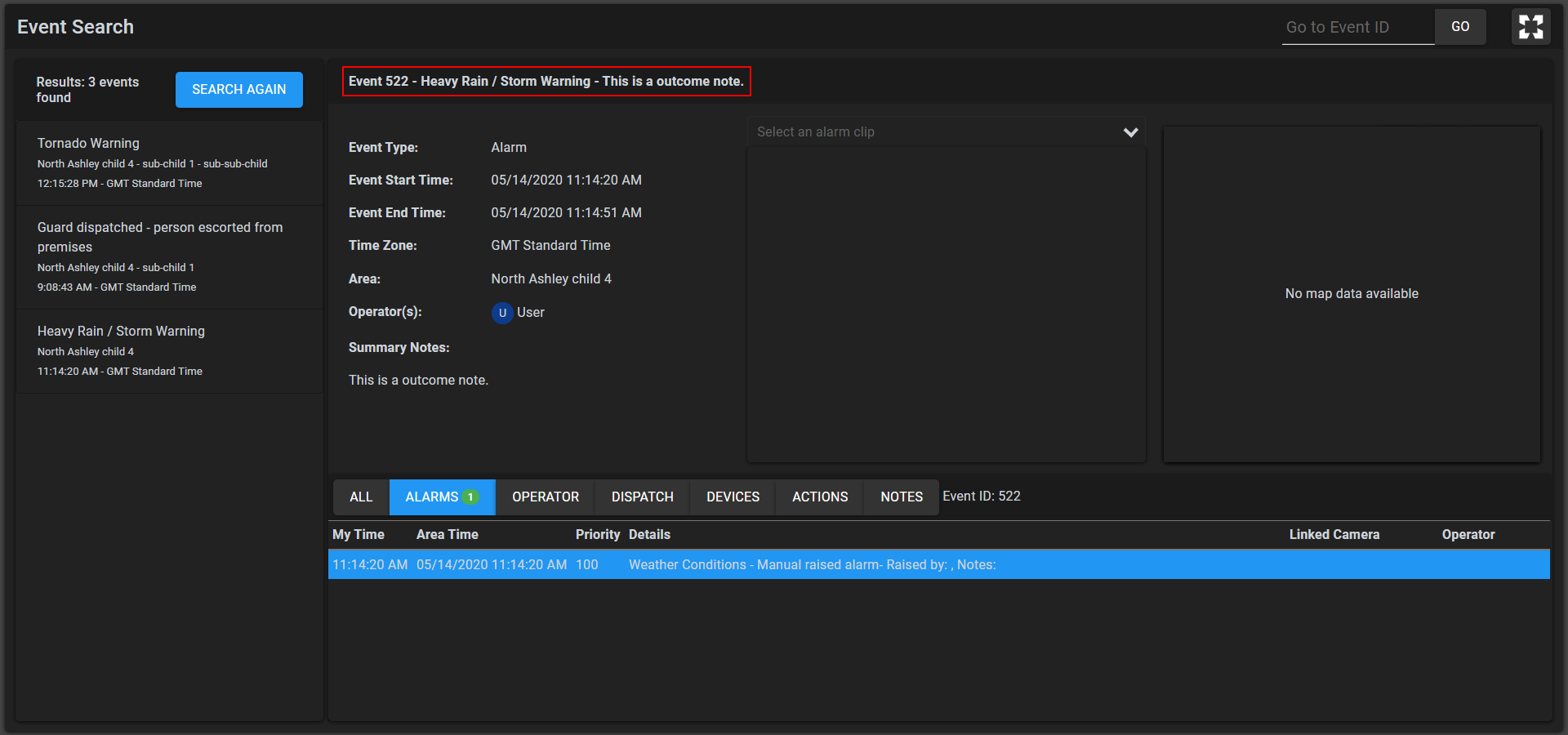 Preserve Events
As you review an event, f you wish to preserve the data and video clips so that the housekeeping service does not delete them, you can tick the "Preserve" box in the top right of the event. If you decide at a later date the event no longer needs to be preserved, simply untick the preserve box.