Side Bar Menu
The menu on the right-hand-side allows you to control the media matrix.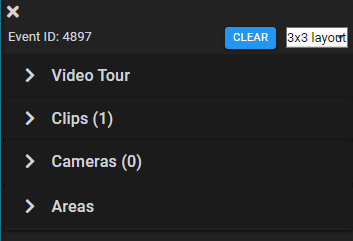 Details
Event ID
The Event ID is a unique reference code for the active event. This can be used to reference any specific event within the Event Search screen 


Clear
This button will clear the entire media matrix of all cameras and alarm clips


Layout
This allows you to set the Media Matrix Cell layout that best fits your screen, The options are: 1x2, 2x2, 2x3, 3x3, 4x3, 4x4
Video Tour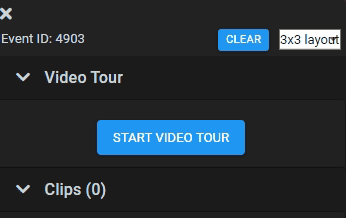 Video Tour will allow you to cycle through all of the cameras in your area, one page at a time. 
Clips
The Clips menu shows any attached alarm images (JPGs, MP4 etc) that came with the email alarm. You can click on any clip in this list and drop it into a Media Matrix cell of your choice.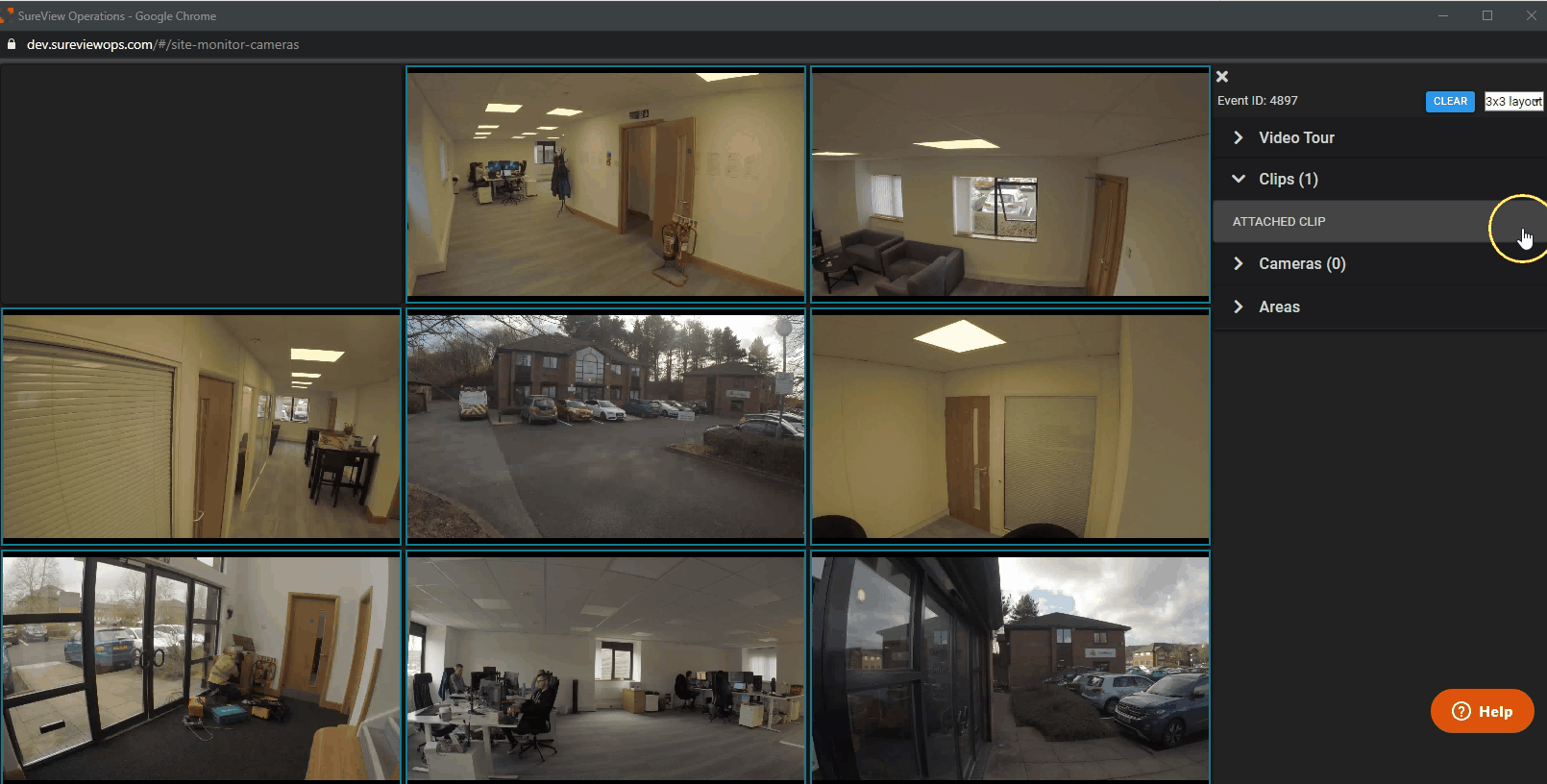 Cameras
The Cameras list is split into three components:  Search, Matrix Cameras, and your current area cameras (e.g. "Hawthorne House").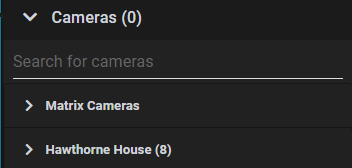 Search
Search will allow you to find any camera from any area by searching for the Camera name. Once you've found the camera you want, click on it to drop it into the Media Matrix.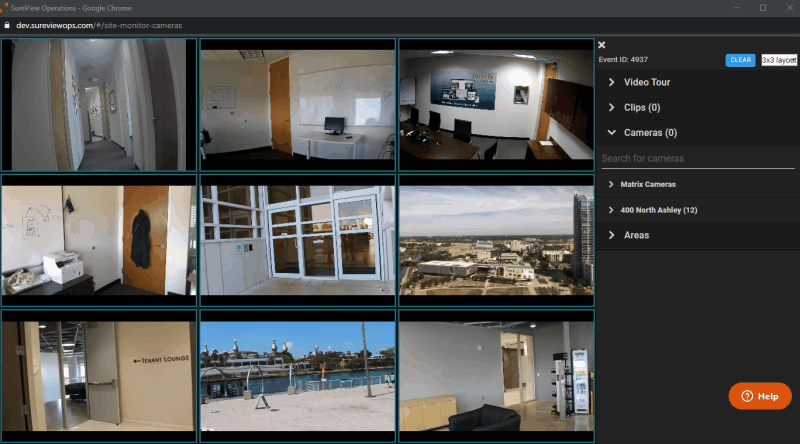 Matrix Cameras
This will show all the live Cameras that are currently being displayed in the Media Matrix along with a Cell Position Icon to help you identify their location.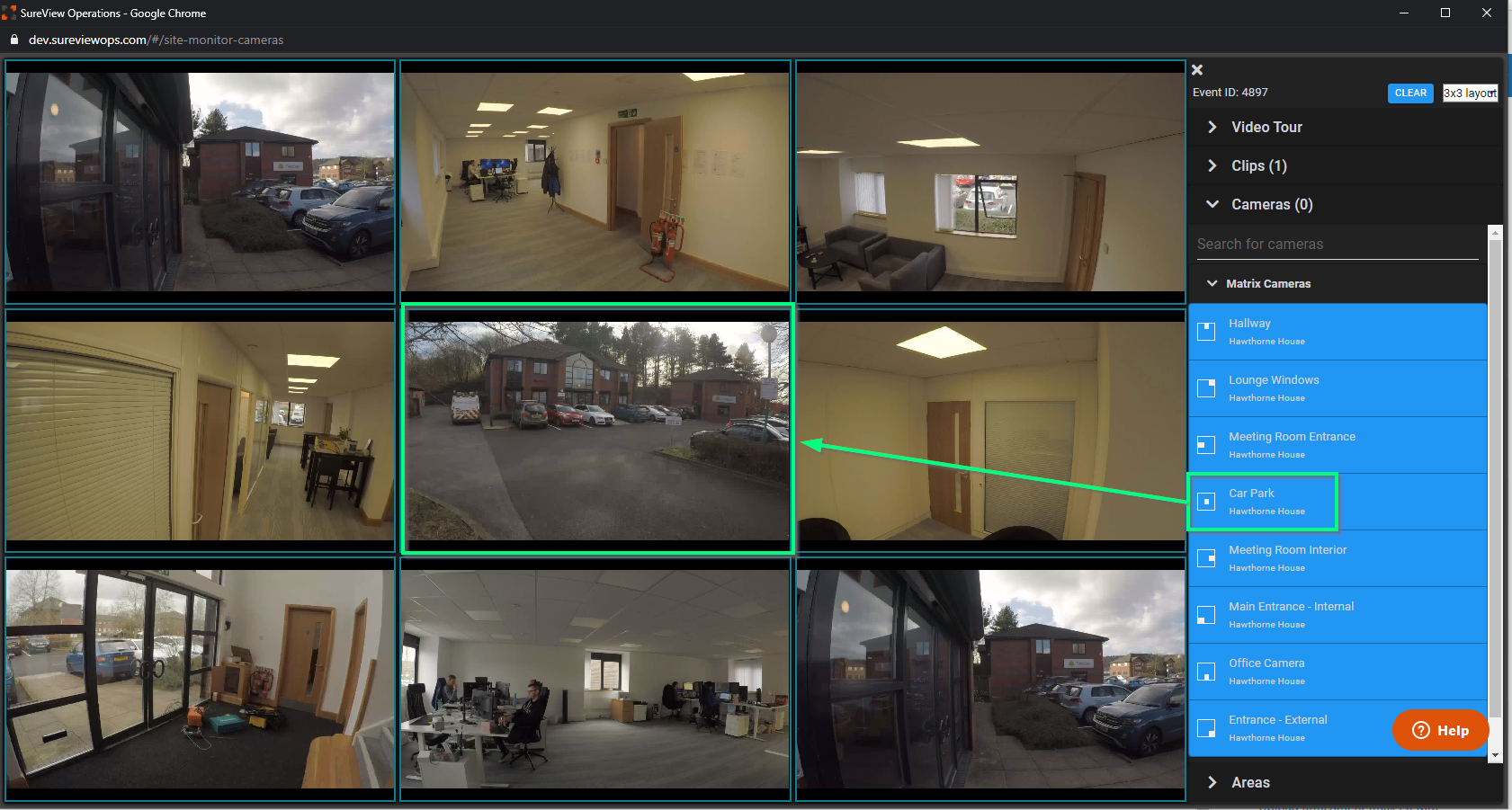 Current Area (e.g. "Hawthorne House)
The Current Area list shows all the cameras that are part of the Area the operator has opened (in this case "Hawthorne House"). 
Any cameras that are already being shown in the Media Matrix will be highlighted in Blue. If the camera isn't highlighted that means it isn't being displayed right now. 
Areas
The Areas menu lets you navigate through all the different Areas of your system and find any cameras you might need even if they aren't part of the Area you're currently in.