What is Media Matrix?
The media matrix is how you will interact with the cameras on site. When you start processing an alarm Media Matrix will automatically popup and the cells automatically populate with your Live Cameras and Alarm Clips 
Note: Auto Pop-up can be disabled if required. Please submit a request to the SureView Support team if you need this preference set for your SureView account.
If the window is closed you can re-open it by hitting SHIFT+M while on the Alarm Handling screen or press the Open Media Matrix button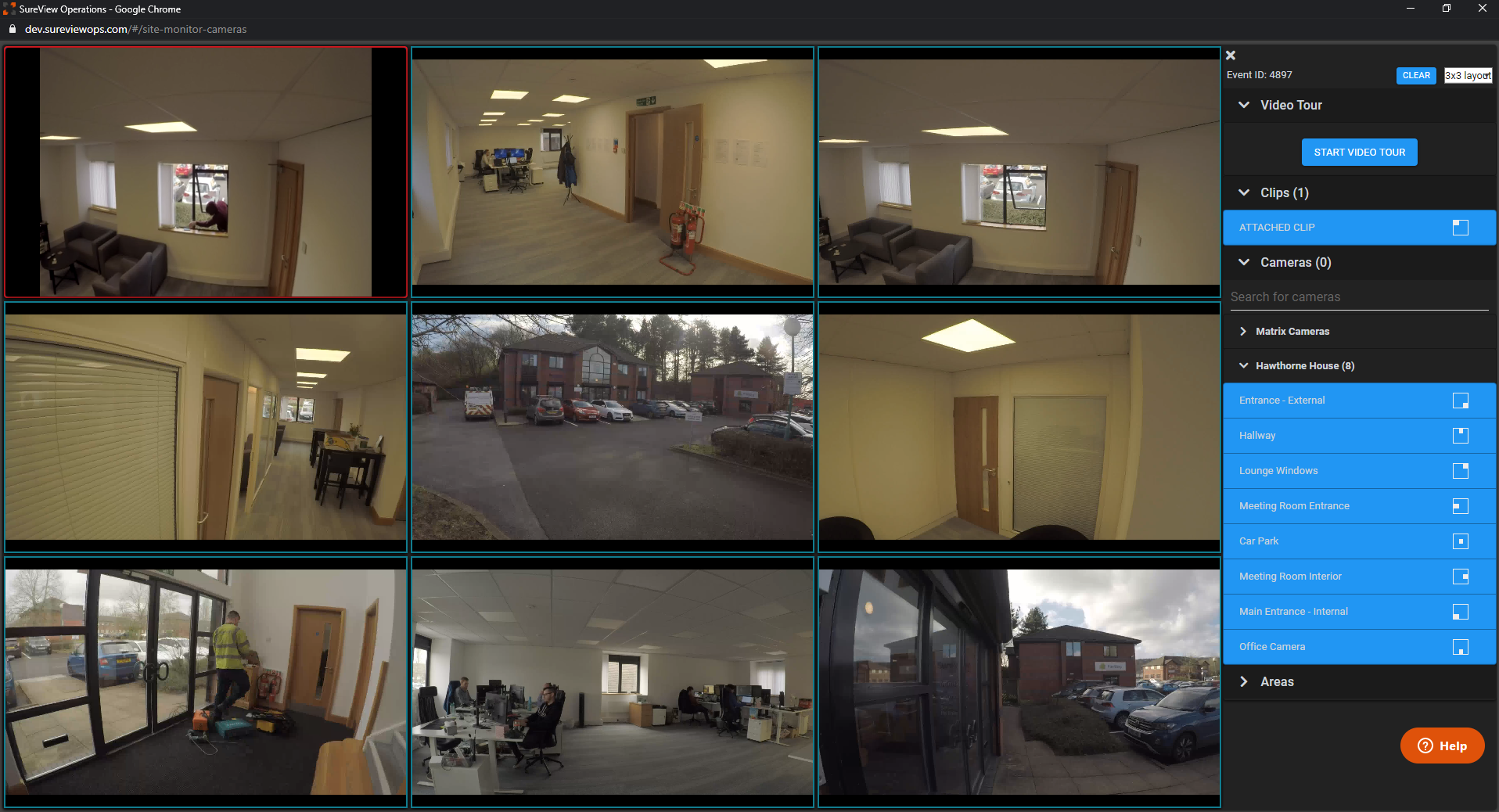 Depending on their status, cameras will have a different colour border surrounding each cell: 
Blue

- The camera is streaming Live Video

Red

- The camera is showing an Alarm Clip