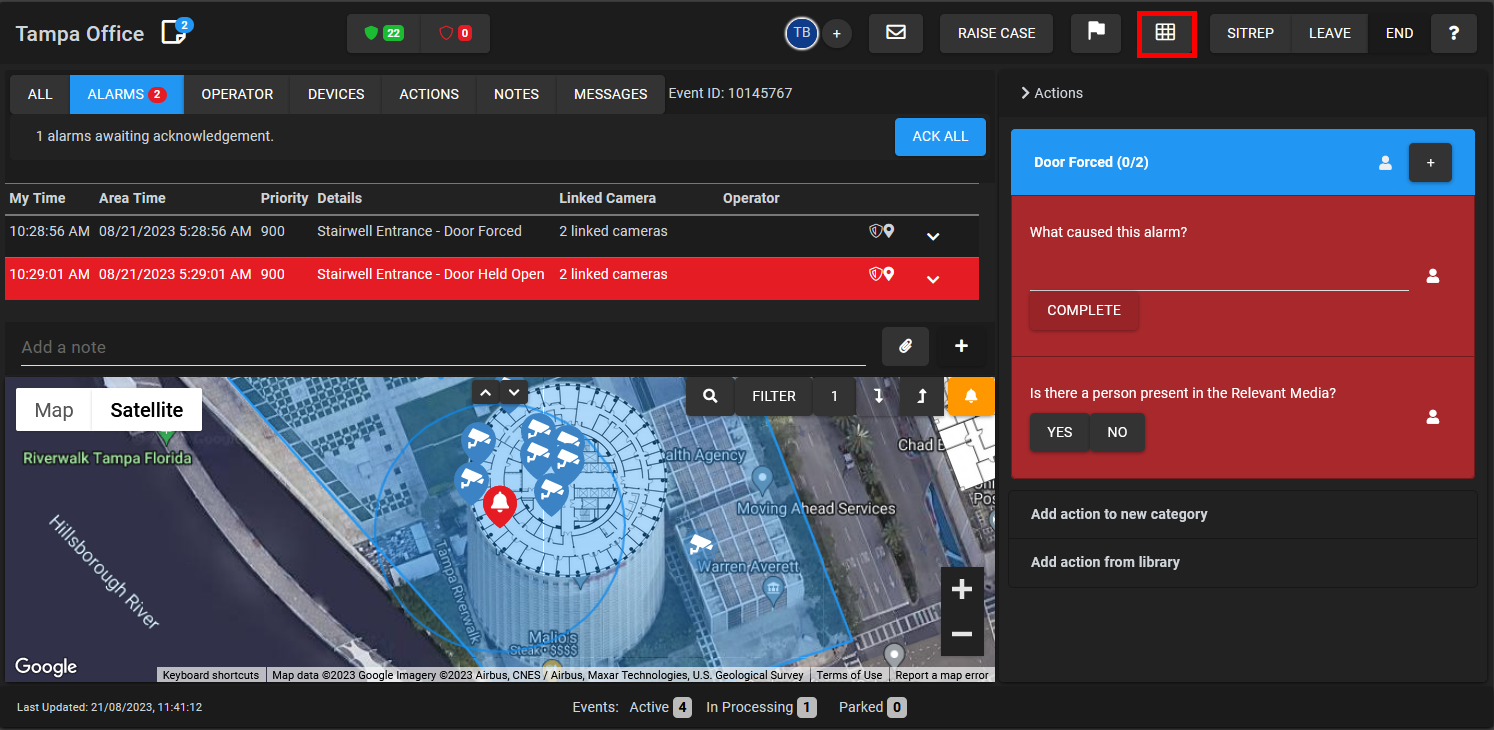 Media Matrix normally opens automatically when you open an Alarm Event and can be left open for the duration of your user session.
If however the Media Matrix has not opened (due to your account preferences) or has been closed you can manually open the Media Matrix window by clicking the Media Matrix button or by using the Keyboard Shortcut "SHIFT+M"
Important Note

Media Matrix is a pop-up window. Browsers can be set to automatically block pop-ups so you may need to add a pop-up exception to your browsers settings.
If Media Matrix doesn't open when you press the button please check your browsers Pop-up settings and make sure "Allow Popups" is set for https://us.sureviewops.com and/orr  https://eu.sureviewops.com