Every action an operator makes in OPS is recorded in a real-time, date-stamped audit trail; it takes the guesswork out of piecing together what happened after the event.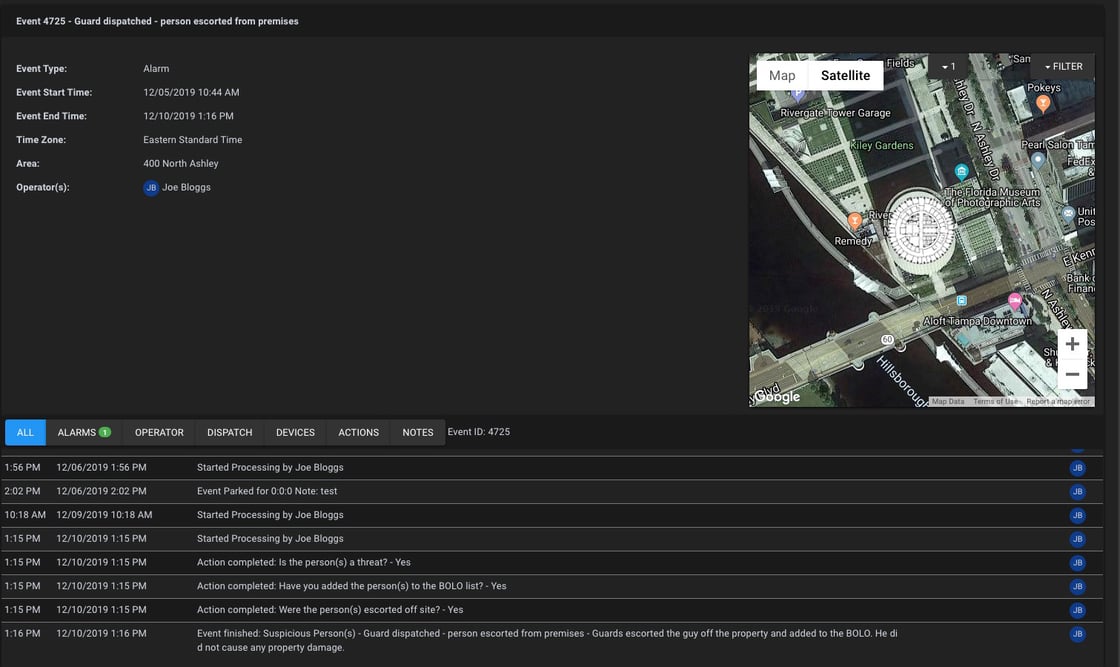 The beauty of the SureView OPS audit trail is that operators and managers don't have to manually do anything extra to capture this information and create reports. They just respond to the event and, in the background, OPS does the rest. To access these post-event records simply go to the Menu and select the Event Search button. Event records can be retrieved through a filtered search using date and time, area, type of event, event closure category, or the name of the operator who handled the event.
For more information please see the Event Search Help page.